Communications
Environment - Eco Approach and Departure at Signalized Intersections
Presents information to drivers about traffic signal timing, allowing drivers to adapt their speed so they pass the signal on green or decrease speed to a stop in the most eco-friendly way possible.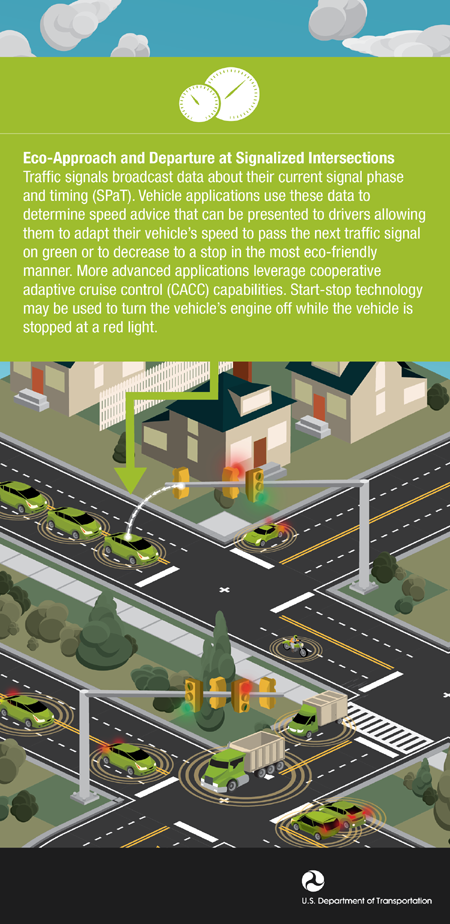 To learn more about connected vehicles click here.
OST-R's privacy policies and procedures do not necessarily apply to external web sites. We suggest contacting these sites directly for information on their data collection and distribution policies.