Communications
Mobility - Dynamic Ridesharing
Dynamic ridesharing is automated carpooling where all of the hard work in matching departure times, destinations, and user authentications is seamlessly accomplished by an in-vehicle computer program.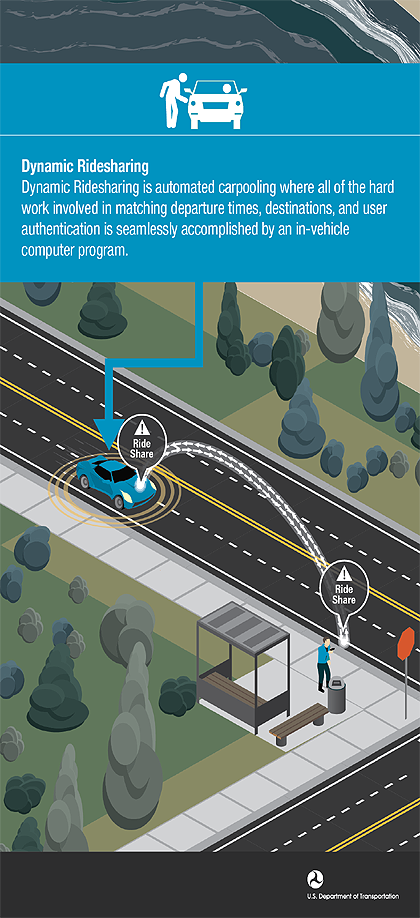 To learn more about connected vehicles click here.
OST-R's privacy policies and procedures do not necessarily apply to external web sites. We suggest contacting these sites directly for information on their data collection and distribution policies.