Communications
Road Weather - Information and Routing Support for Emergency Responders
Provides information on deteriorating road and weather conditions to roadway segments to emergency responders to determine response routes and to calculate response times.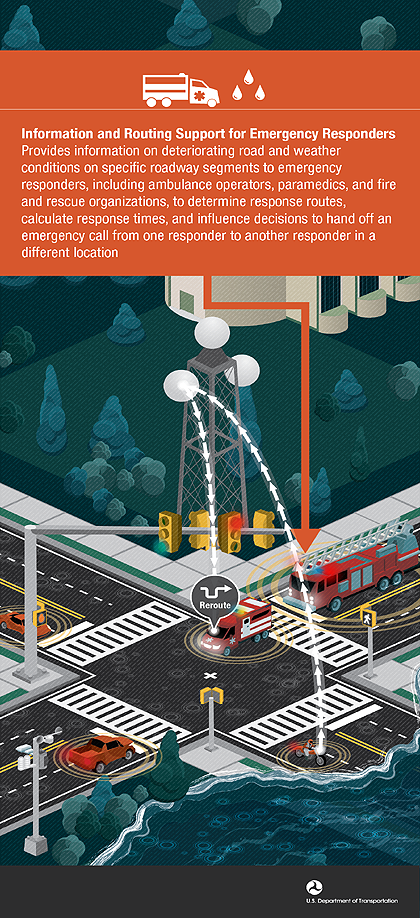 To learn more about connected vehicles click here.
OST-R's privacy policies and procedures do not necessarily apply to external web sites. We suggest contacting these sites directly for information on their data collection and distribution policies.