Communications
Mobility - Integrated Corridor Management
Traffic management centers throughout the corridor receive and exchange data about the disabled vehcile and resulting congestion and delays, and process this information into a coordinated message for travelers. Traffic agencies may also change signal timing to accommodate traffic shifting onto nearby roadways.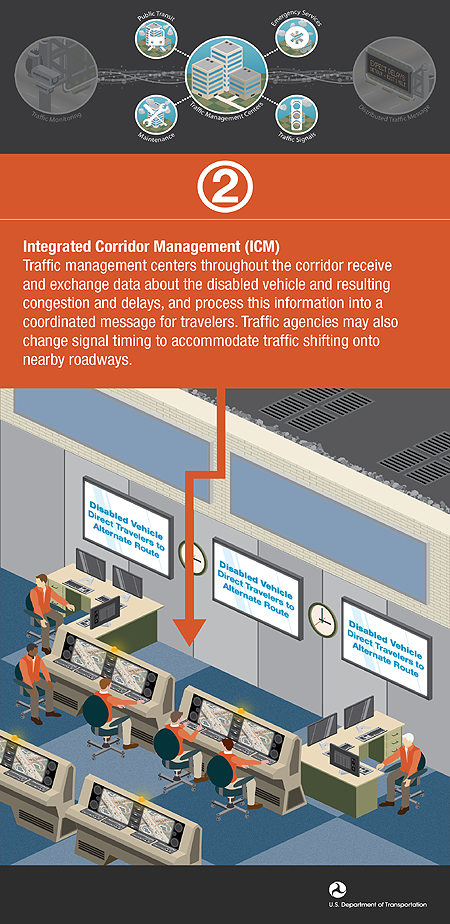 To learn more about connected vehicles click here.
OST-R's privacy policies and procedures do not necessarily apply to external web sites. We suggest contacting these sites directly for information on their data collection and distribution policies.