Communications
Mobility - Integrated Corridor Management
Travelers recieve the message about congestion ahead and alternate travel routes via a dynamic message sign. The message could also be sent through highway radio, 511, and/or an in-vehicle communication device.
Travelers could also access the information via their smart phone or tablet, including alternate travel options such as parallel arterials, nearby transit facility locations, real-time schedule information, and parking availability.
By managing individual transportation assets as one integrated system, ICM improves travel time reliability, manage congestion, and empowers travelers with better information and more choices.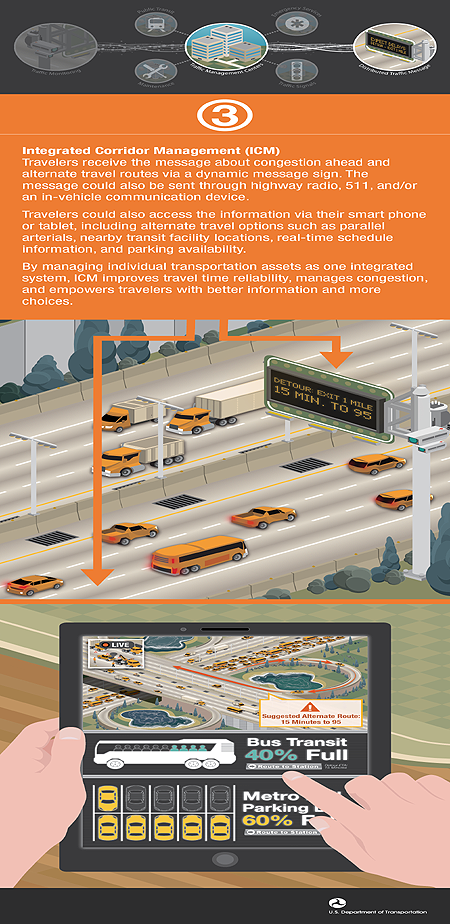 To learn more about connected vehicles click here.