Communications
Road Weather - Information for Maintenance and Fleet Management Systems
Connected maintenance and specialty vehicles provide real-time information, such as their status, location, and materials onboard, to assist agencies with schedule, maintenance, and inventory.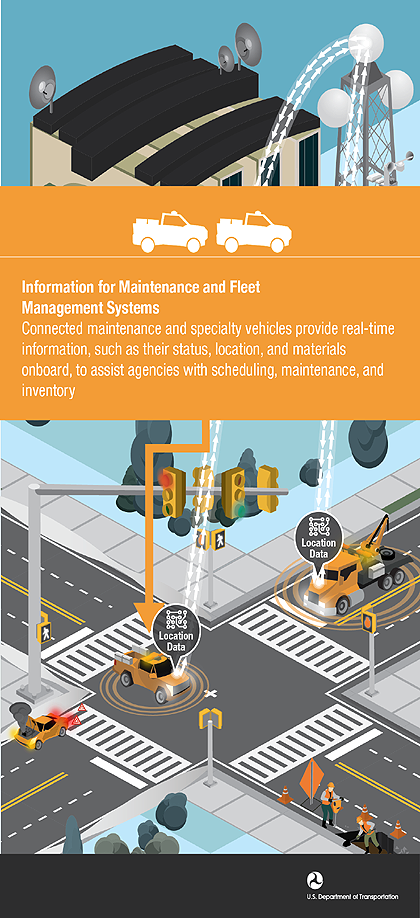 To learn more about connected vehicles click here.
OST-R's privacy policies and procedures do not necessarily apply to external web sites. We suggest contacting these sites directly for information on their data collection and distribution policies.