Communications
Road Weather - Motorist Advisories and Warnings
Issues alerts and advisories to travelers about deteriorating road and weather conditions on specific roadway segments..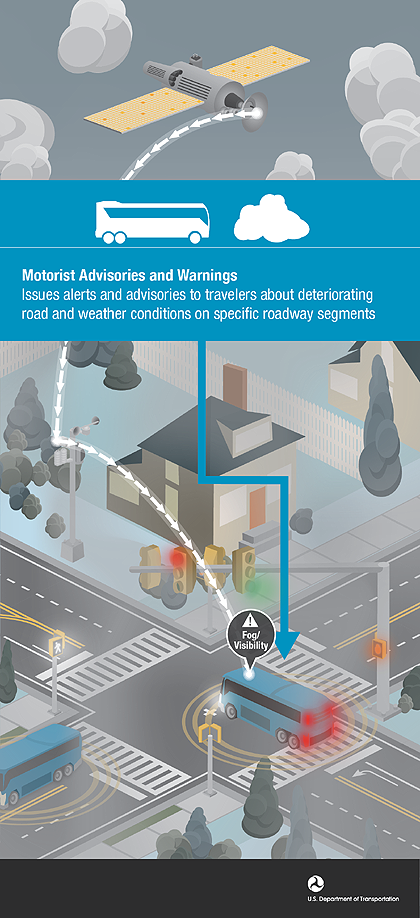 To learn more about connected vehicles click here.
OST-R's privacy policies and procedures do not necessarily apply to external web sites. We suggest contacting these sites directly for information on their data collection and distribution policies.