Communications
Safety - Stop Sign Gap Assist
Alerts a driver when it is not safe to enter a STOP sign-controlled intersection.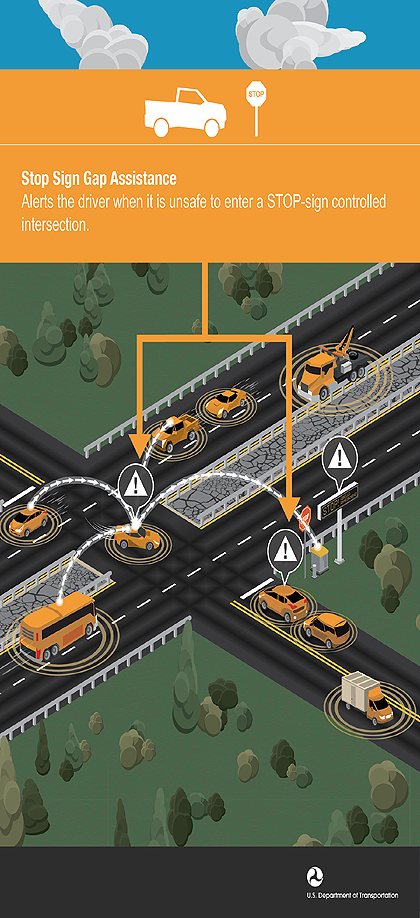 To learn more about connected vehicles click here.
OST-R's privacy policies and procedures do not necessarily apply to external web sites. We suggest contacting these sites directly for information on their data collection and distribution policies.