Communications
Safety - Transit Bus Stop Pedestrian Warning
Uses sensors, mounted on light poles, to warn pedestrians if they are in danger of being struck by a transit bus approaching or departing a bus stop, as well as warn bus drivers of the presence of pedestrians. Also warns pedestrians getting off a bus of any vehicles in the immediate vicinity of the bus stop that may be out of their line of sight helping to avoid potential collisions.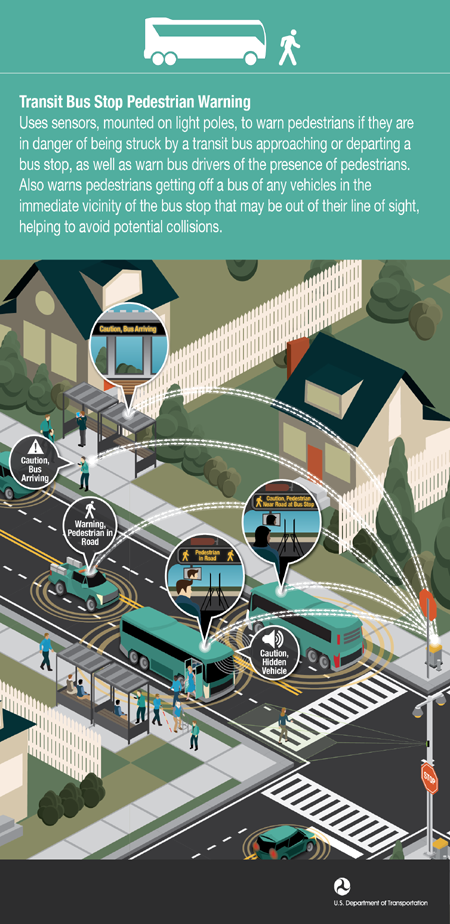 To learn more about connected vehicles click here.
OST-R's privacy policies and procedures do not necessarily apply to external web sites. We suggest contacting these sites directly for information on their data collection and distribution policies.