Communications
U.S. Department of Transportation Announces Winner of the ITS Video Challenge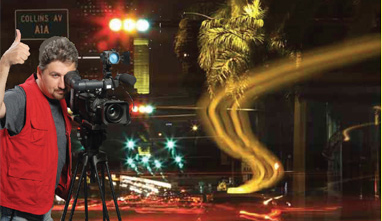 The U.S. Department of Transportation's Research and Innovative Technology Administration (RITA) today announced that the team from the Charlotte, N.C. Department of Transportation, submitted the winning entry for the Intelligent Transportation Systems ( ITS) Video Challenge. The ITS Video Challenge was a national online competition showcasing innovative ways that local communities are integrating smart transportation technology to improve safety, mobility, and the environment.
The winning team includes:
Debbie Self, Traffic Safety & ITS Section Manager;
Veronica Wallace, Senior Project Manager;
Ashley Boenisch, Engineering Projects Coordinator;
Ranjitha Manchukonda, ITS Plan Review Engineer; and
Linda Durrett, Communications Manager
The winning video submission was entitled "Bicycle Detection at Signalized Intersections." The winning video can be viewed here.
Throughout the competition, RITA solicited original videos of ITS technologies deployed by state and local governments, transit agencies, private firms, and students that showcased smart technologies. Each video was required to demonstrate the benefits of ITS technology in a local community. Each video submission was also required to feature one example of ITS deployment in the transportation field, which could include applications for motorists, pedestrians, bicyclists, transit, and freight vehicles or any combination.
There were 24 entries considered; they came from 19 different state departments of transportation, local transportation agencies, universities, and private firms. Entries focused on pedestrian and bicycle safety, traffic signal coordination, traveler information, teen driver safety, dynamic curve warnings, ITS careers, and other subjects. Videos ranged in length from 90 seconds to 10 minutes.
As the grand prize recipient, the Charlotte DOT team will receive a travel package to the 18th Annual World Congress on Intelligent Transportation System in Orlando, Fla., on October 16-20, 2011. The team's video will also be featured during the event. All of the entries can be found online at the ITS Video Challenge channel.